With less than two months left until the Pokémon World Championships are held, the Play! Pokémon Tournament Rules Handbook has been updated to specify Time rulings.
If you're not familiar with the Pokémon Trading Card Game, or any other card game, and their rules, the 'play for time' strategy has been the subject for debate for a few decades now. In certain card games, if the time in a round for a Best of 3 ends in the middle of a game, that usually means the game results in a tie, and then the winner is determined by the player who won the first game.
Many players take advantage of this ruling to play slower and try to stall their games, if they won "Game 1", to get an "easy" tie, and win the whole Best of 3 round. Each card game usually puts in certain rules or mechanics to stop players from employing this tactic as it can be seen as a very unsportsmanlike strategy, and this can include personal time clocks on top of the whole 'round clock', or, in Pokémon TCG's case, a rule that makes the time in a round "private information", which means officials and judges can't disclose the actual time in a match.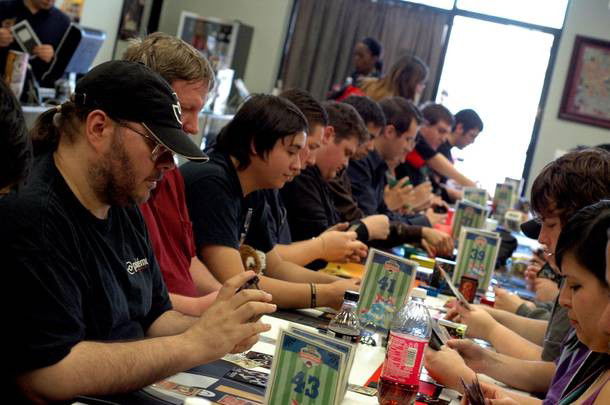 But, with this new update, Pokémon TCG has made it clear that they now allow for that information to be made public, if someone decides to ask a judge for it. This is generally a good move, as making this information private didn't stop players from wearing their own watches and timing themselves, so they can still employ the "play-for-time" tactic.
This tactic isn't even seen as particularly egregious in all card games, as many other game communities don't really see an issue with it.
The announcement of the update was shared on Twitter, by account @PokeStatsTCG.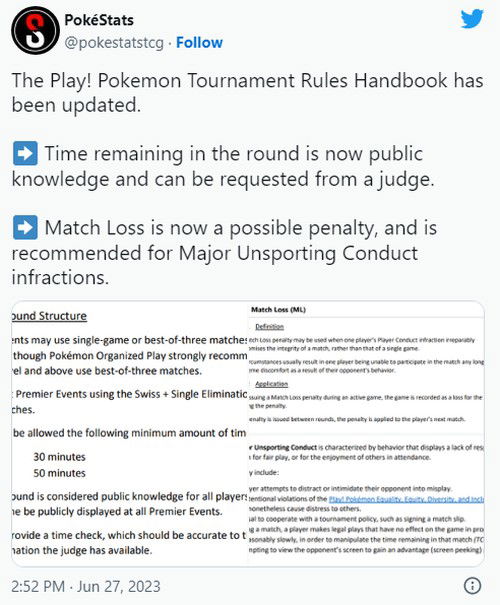 You can check out the complete sections of the time rules changed, and additional information regarding Match Loss, below: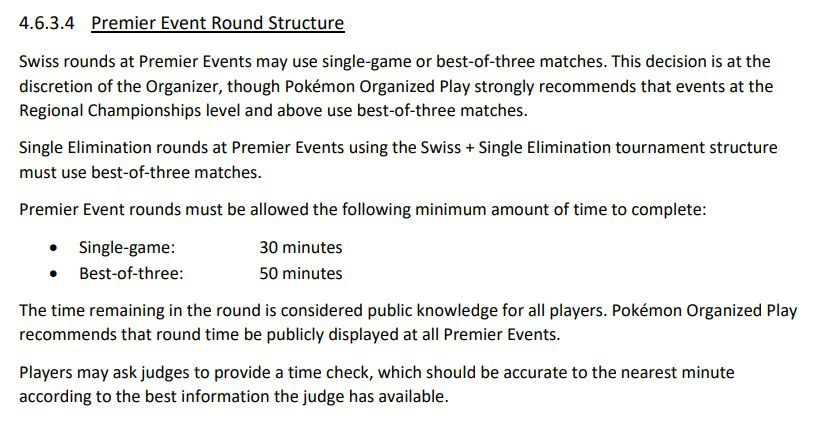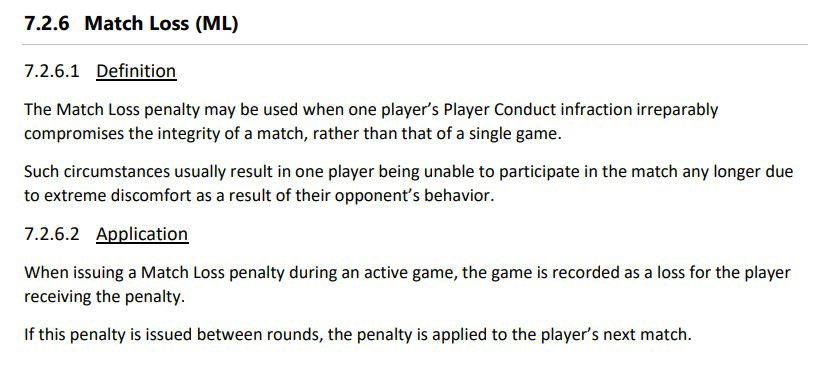 The World Championships will happen in Yokohama, Japan, in August 2023.