eBay Japan has just made public their cross-border e-commerce trends for Q1 2023, which ranges from January to March 2023, and it turns out Pokémon TCG is once again dominating the TCG categories, making its third year in a row on Top.
The Best Selling Product reported by eBay Japan has been the VSTAR Universe products. VSTAR Universe products have been trending since Q4 2022, meaning its dominance could possibly be around since December 2nd 2022 when it was first released. This achievement is even more impressive considering how late it was released in the last quarter of 2022.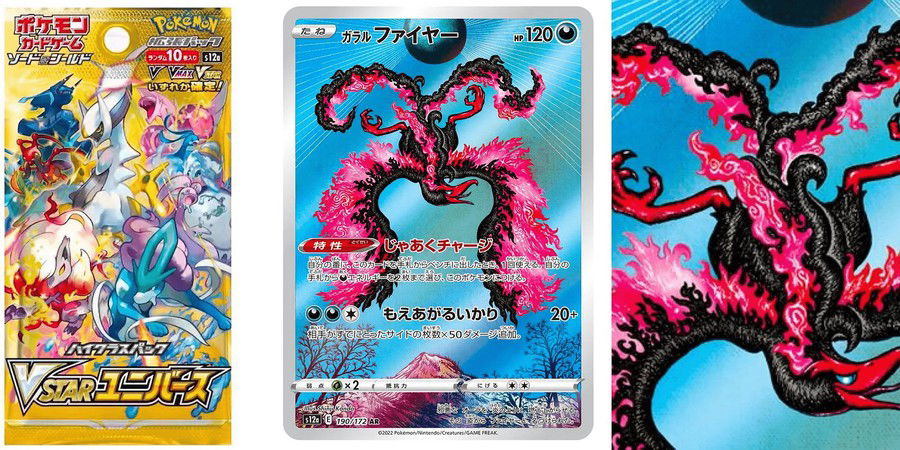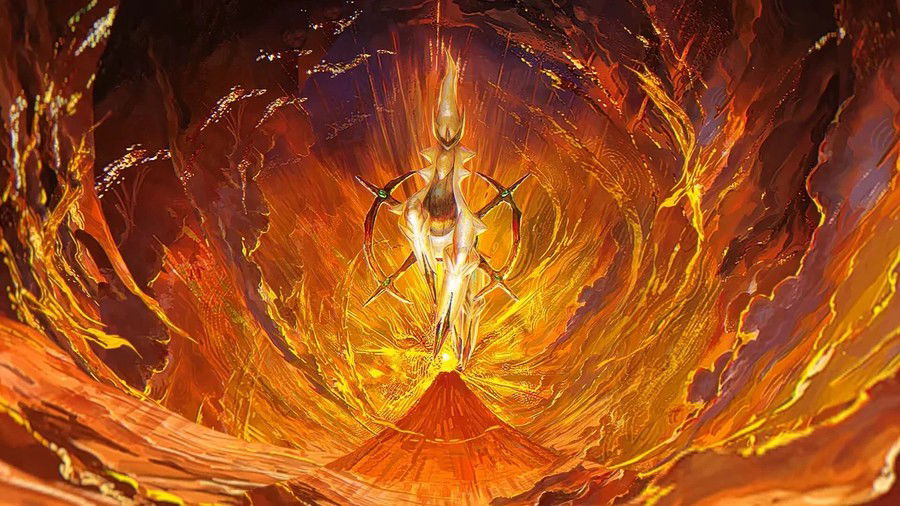 VSTAR Universe is a set described as "a reprint set with a large Secret Rare section of chase cards" by popular reviewers. Incredible artists such as AKIRA EGAWA were called in to illustrate special artworks for the set, and, overall, the product has been a success among fans.
According to eBay Japan's Collectibles category representative, this trend doesn't seem to be stopping any time soon:
"In the world of trading cards, Pokémon cards continue to dominate sales, and thanks to the release of a new series of trading cards starting in the first quarter of 2023, they have maintained their strong sales performance. The implementation of an image scanning function in the eBay smartphone app has also led to an increase in sales of individual seller trading cards. Additionally, sales of products priced below $20, which are easier to sell, increased by about 30% compared to the same period last year. In August of this year, the "Pokémon World Championships 2023" will be held, and it is predicted that the attention on Pokémon will further increase, leading to further growth in the trading card market."
- -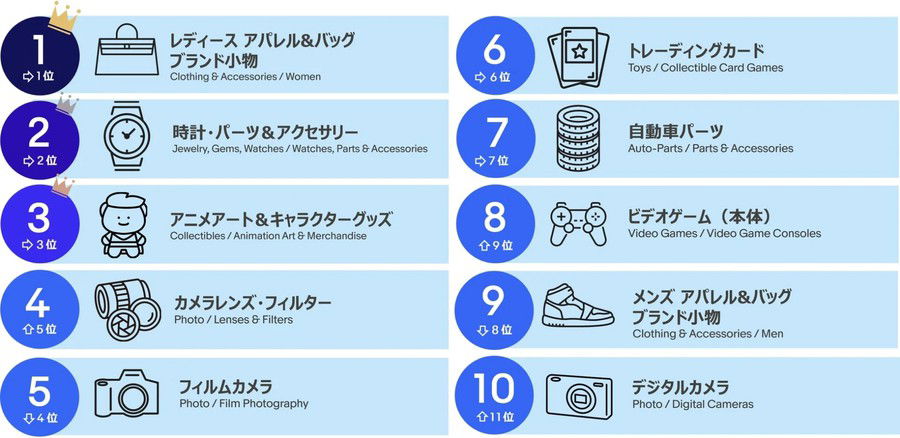 Pokémon TCG dominated the Top 3 products in the trading card category, with VSTAR Universe coming in first, then Scarlet EX/Violet EX and Triple Beat, all recent expansions from the last few months.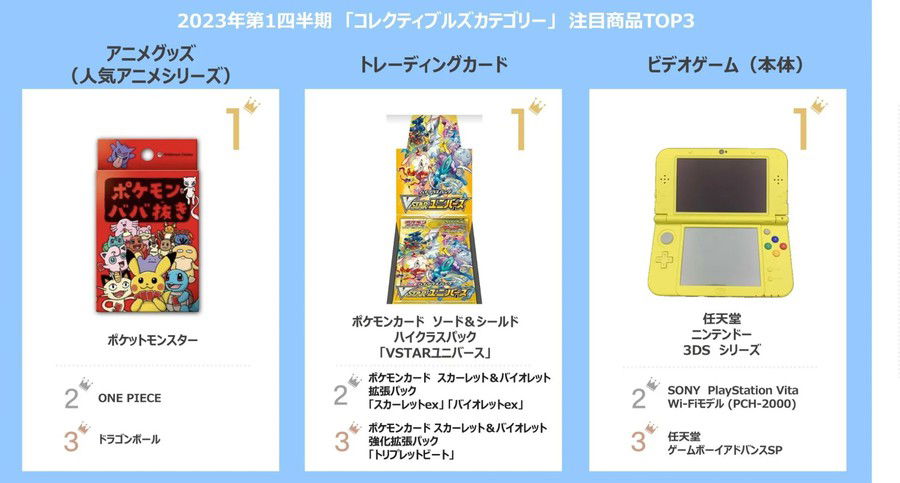 These were the Best Selling products ever since Pokémon TCG took over the charts back in 2020:
> Q3 2020 - Legendary Heartbeat
> Q4 2020 - Shiny Star V
> Q1 2021 - Shiny Star V
> Q2 2021 - Eevee Heroes
> Q3 2021 - YU NAGABA x Pokémon Card Game Pikachu 208/S-P Promo
> Q4 2021 - VMAX Climax
> Q1 2022 - VMAX Climax
> Q2 2022 - P-Lab. Project Mischievous Pichu Promo
> Q3 2022 - Lost Abyss
> Q4 2022 - VSTAR Universe
> Q1 2023 - VSTAR Universe