The competitive Pokémon scene is warming up as it moves towards the World Championship, set to happen just a few months away in August. Across the world, players are preparing themselves and going through the ranks to get a spot in the pinnacle event of competitive Pokémon, and that includes tournaments such as the Pokémon Trainers' Cup, in Korea, which happened over the weekend on June 3rd and 4th.
These competitions can feature a variety of Pokémon games, including Pokémon TCG, Pokémon GO, Pokémon UNITE and Pokémon Scarlet Violet, which are also featured in the World Championships. What no one could expect, however, was that each of the top 4 players would be disqualified for finals in the Pokémon Scarlet Violet section of the event.
This, according to the statement published by some of the players themselves and some influential players from the scene, happened because they protested against the format of the competition, particularly the format adopted by the Asian circuits.
Earlier this year in the Taiwan National Championship, a player protested the format on stream by nicknaming their team after the issues in the circuit, so the debate regarding the issues players are facing in Asian formats is dragging out for quite some time as of now.
The issue in Korea is just the latest development.
"People were very frustrated that we are deciding everything in just 10 games of ladder. Also, this format is vulnerable to subaccounts and match manipulation."
- Competitive Pokémon player, Nash
In the Korean tournament, all Top 4 players decided to throw their last matches by using the random attack move "Metronome", which would mean whoever won would be up to fate and luck. After locking their teams, the players quickly received an e-mail stating that they were disqualified.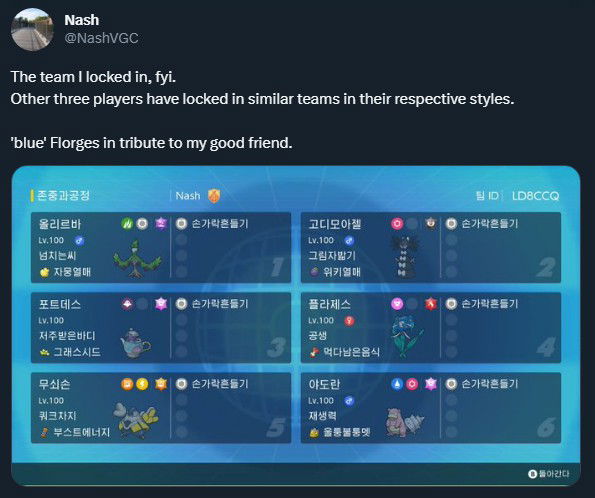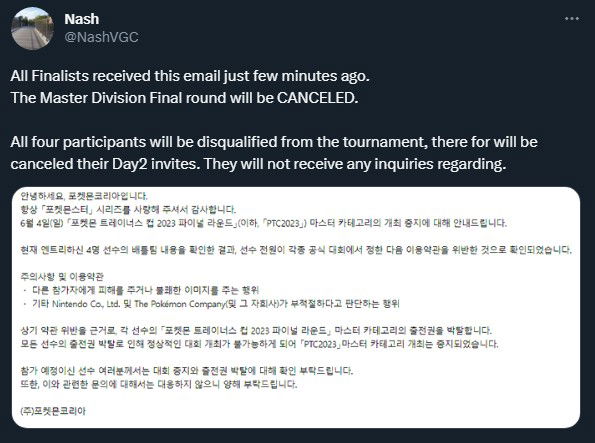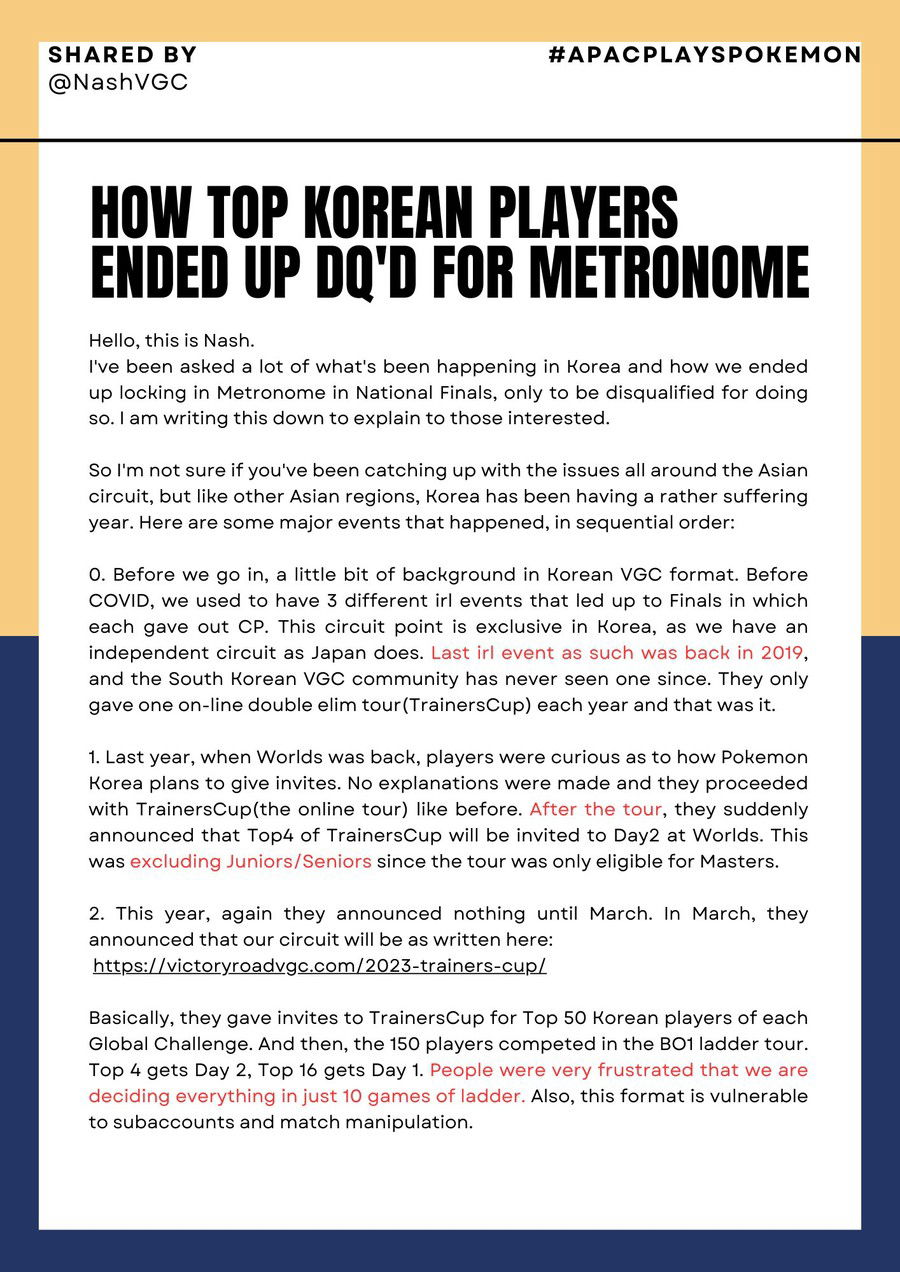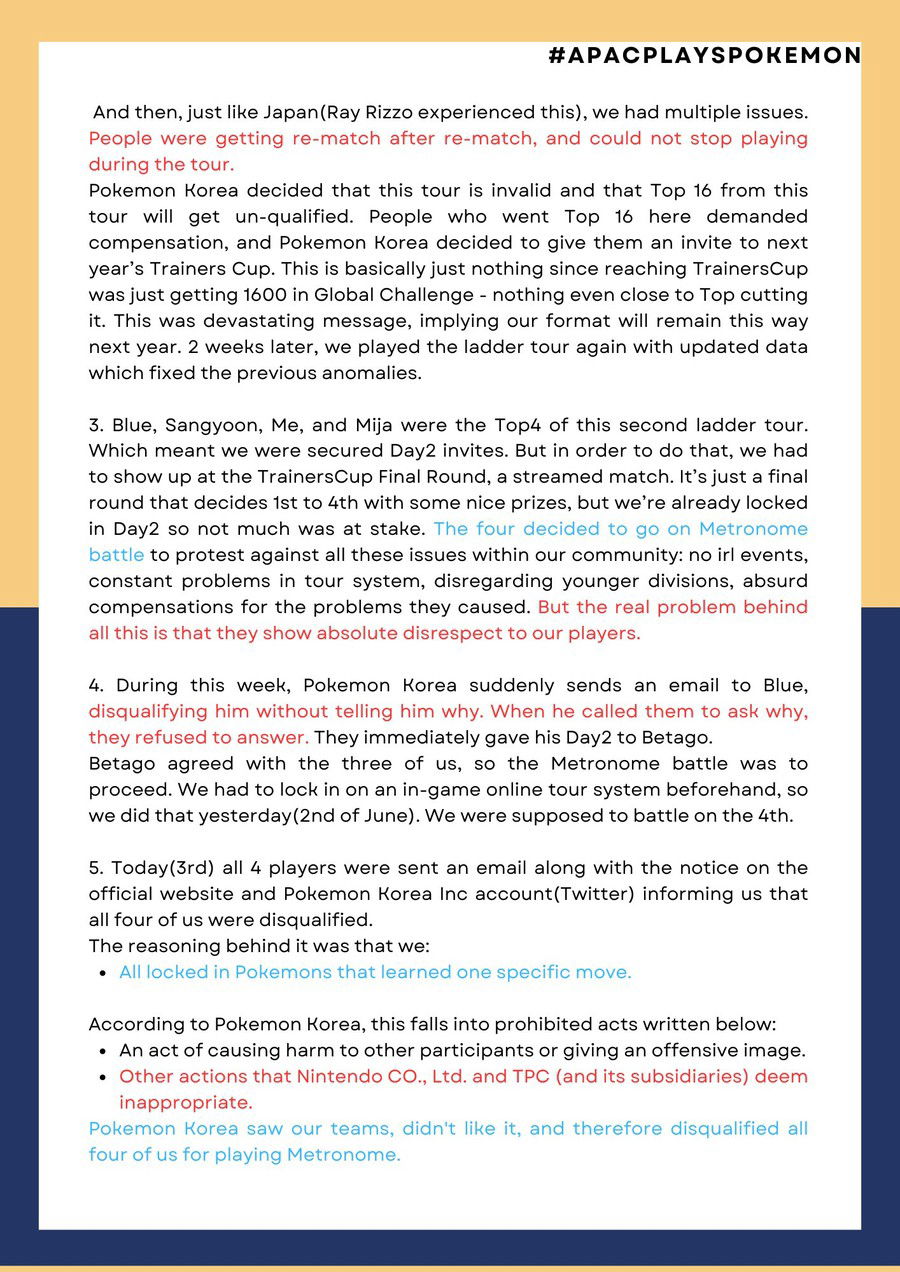 The reception from the community has been overall positive, as the issues with the format in the Asian region have been felt across the globe.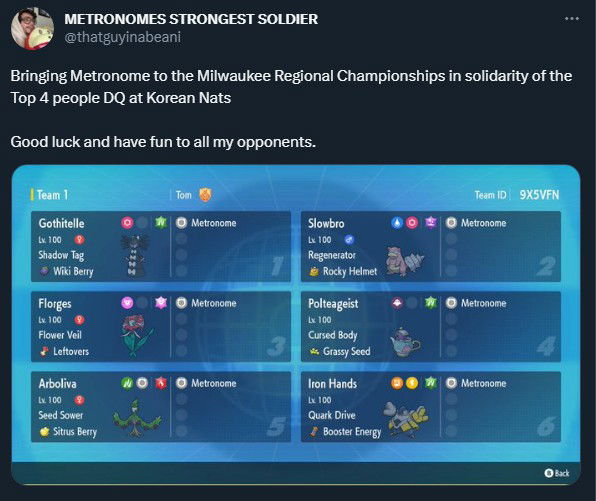 Even World Champions were joining; Sejun Park, also from Korea, who won the World Championship in 2014, made his feelings about the issue clear on Twitter on Saturday, June 3rd: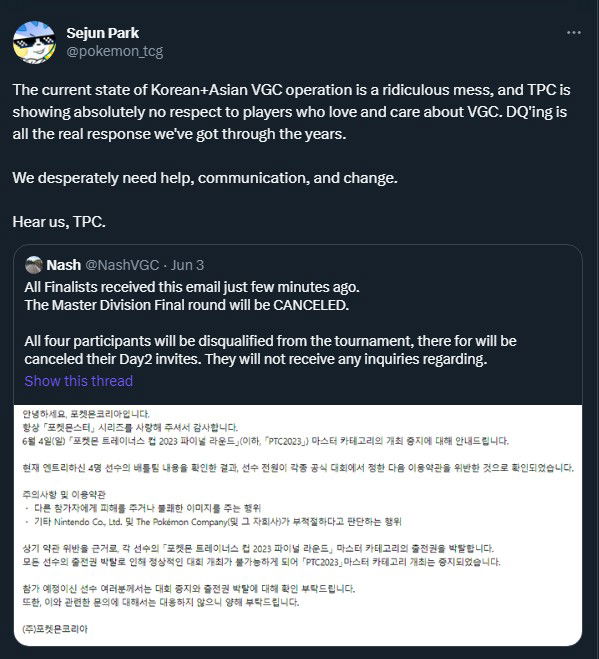 There have been no official statements regarding the issue as of the date of this article's publication.