The Pokémon World Championships are the most exclusive event for Pokémon fans. The event counts with exclusive different activities, not only the competitive tournaments, so it really is a celebration of the Pokémon IP which gathers people across the world.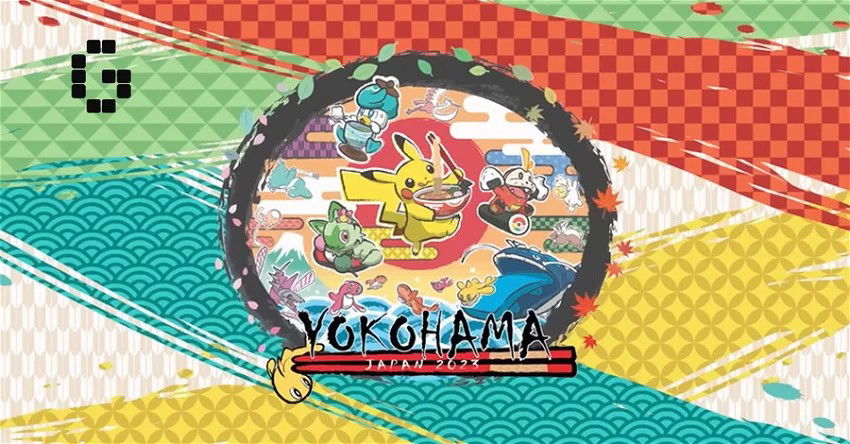 The event is set to start on August 11th, and the schedule was pretty busy
for this year. A summer festival, live shows, parades, cruise tours, interactive activities scattered throughout the venue, the Pokémon Center store, the orchestra special, and many other events were already announced and many had their registration open.
So, it came as a big shock when The Pokémon Company announced on Twitter that they would be cancelling one of these events: The Yokohama Open Tournament.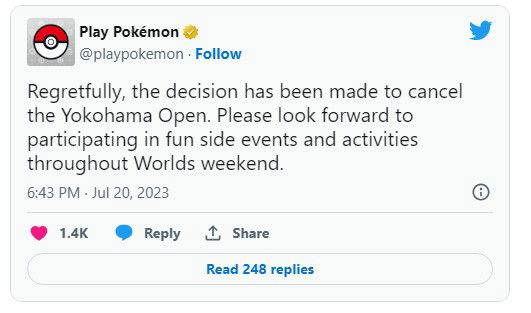 The announcement, which was given rather briefly and not very clearly, was received with pushback from fans. Many users commented below that they had already used their own resources for the event, including purchasing a travel ticket, event ticket, deck choices, and much more.
The Yokohama Open Tournament was supposed to be a tournament which would count for next year's World Championship, and its structure was well-defined.

The event was supposed to have from 6 to 9 rounds, depending on the number of players, and would consist of only Swiss rounds.
This news came a mere three weeks before the actual event, so it is understandable that many fans are distraught due to their now-cancelled plans and lack of further explanations from The Pokémon Company.
For more information regarding the event, click here
.