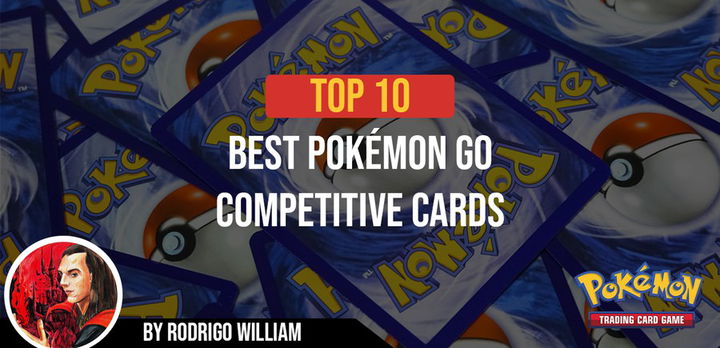 Pokémon GO TCG: Top 10 best competitive cards for Standard
07/14/22
0 comments
We will see the ten most useful cards of the special expansion of Pokémon GO TCG, mainly considering the Standard format.

translated by Romeu

revised by Tabata Marques
Edit Article
Hi everyone, I'm Rodrigo, bringing more information about Pokémon TCG and my humble review of this expansion with cards that, I believe, have potential long-term uses.
10th) Radiant Charizard (GO TCG - 11/88)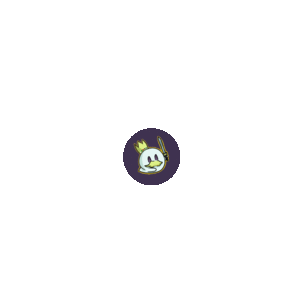 Even though I'm a fan of Pokémon and I have a personal collection of it, I won't go over the card. It is in this last position because of the risk factor it presents. Its ability,
Excited Heart
, reduces the cost of colorless energies in its main attack,
Combustion Blast
, for the prize card your opponent took. It can, perhaps, be essential in closing some specific and massive damage in an opponent's final turn with 1 prize card remaining, hitting for only a single energy.
However, Radiant Charizard is at risk of being Knocked Out on the opponent's next turn, if it already has a Pokémon ready on the bench to be the new active, or if the opponent's Active Defending Pokémon itself has taken this massive damage, but still manages to survive and counter, even more so because this Charizard has a "low" health (only 160 HP) in a format where any Pokémon-V or even some "baby" Pokémon can deal 200 damage as if it were nothing. . Also, in the format with cards like
Origin Forme Palkia VSTAR ASR 40
,
Starmie V ASR 30
,
Radiant Greninja ASR 46
only in the
Astral Radiance
expansion, these are Pokémon that hit the weakness because they are water type (not to mention other good attackers from other past expansions, such as
Vaporeon VMAX EVS 30
,
Glaceon VMAX EVS 41
,
Gyarados VMAX EVS 29
and
Suicune V EVS 31
from
Evolving Skies
). Furthermore, there are cards that speed up energies for Pokémon-V to hit quickly, such as
Melony CRE 146
(which attaches a discard water energy to any Pokémon-V and still draws three cards) and also
Irida ASR 147
(which looks for a water Pokémon and an Item-type Trainer card in your hand - which with this combo, can very well go for the
Lumineon V BRS 40
using the
Luminous Sign
ability, looking for a Supporter-type Trainer card as a resource, such as a
Melony CRE 146
to speed up energy acceleration).
9th) Slowbro (GO TCG - 20/88)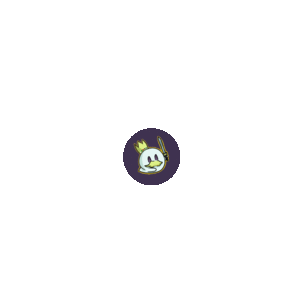 A card that will be underestimated by the public for the most part (which is nothing new), but that has great potential for its second attack, being able to break the opponent's legs —
Last Minute Inspiration
: (C)(C) You can use this attack ONLY when your opponent has one prize card remaining. You can take two prize cards. He practically breaks the game to take your remaining prize cards in case the opponent has a prize card advantage to end the game! Basically, it's a "reprint" of
Slowbro BKP 20
from the expansion X/Y: BREAKPoint, where in this old version, it could only get the prize card if there was only one card left in your game, speeding up the draw process, while this one from Pokémon GO draws for two in advantage.
8th) Alolan Raticate (GO TCG - 42/88)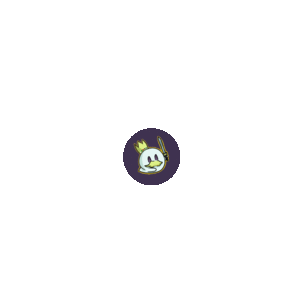 The dreaded Raticate... that haunts all Pokémon TCG Online in Expanded format. For those who don't know, this Alolan Raticate is the same "reprint" as
Raticate BCR 105
where, basically, its
Super Fang
attack: (C)(C)(C) leaves the opponent's Pokémon with 10 HP remaining,
no matter how much life it had
, whether it's 200 HP, 300 HP, 340 HP, it doesn't matter - it'll be left with a measly 10 HP! The combo of the people who played with this deck was to use resources, be they Pokémon that leave the opponent poisoned between turns or Trainer Supporter cards like
Koga's Trap UNB 177
or Trainer item like the legendary
Hypnotoxic Laser PLS 123
, as the poison special condition lasts between turns, dealing 10 damage in those turns.
Now in this version, Alolan Raticate has 120 HP, 60 more than its normal version, and while being dark type, it can resort to dark energy rescue features such as
Dark Patch ASR 139
or even use the
Hydreigon DAA 110
from the
Darkness Ablaze
expansion as a support to attach dark energies from the hand to one of your Pokémon, and of course, guarantee another Pokémon or Trainer that puts this special poison condition and do the same effect. For the Standard format, there are even certain cards that can help in the poisoning process, but
there is currently
no triple energy that can speed up the attack, as it has in the Expanded.
7th) Venusaur (GO TCG - 03/88)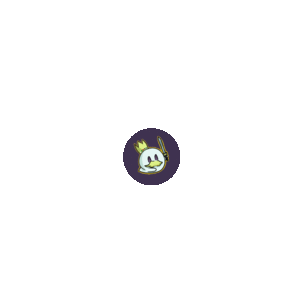 And speaking of special conditions for the Alolan Raticate combo, nothing more than fair and deserved to discuss a card from this expansion that contributed to this: Venusaur. Simply because of its ability, the
Loopy Lasso
, you toss the coin and can hit heads, and if that happens, you choose a Pokémon from your opponent's bench to be the new active and from the moment it is as active, it is asleep and poisoned. The only bad points of the card are two factors: in this skill is to flip the coin, and if it hits; and because Venusaur is a stage 2 (that is, a "baby" Pokémon), the evolution process is time-consuming for these Pokémon, always needing to resort with the card
Rare Candy PGO 69
to skip Bulbasaur's traditional evolution, Ivysaur and Venusaur, going straight from Bulbasaur to Venusaur, speeding up the process. But this card has a lot of potential.
6th) Blastoise (GO TCG - 17/88)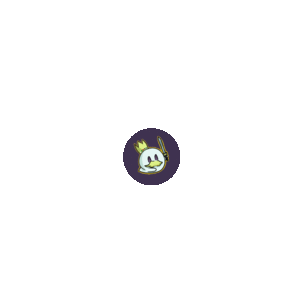 Suffering from the same complexes as Venusaur with a slightly longer evolution, Blastoise has the same 3-turn problem line to manually evolve (Squirtle, Wartortle and Blastoise). But, aside from this problem, the question of the position of this card here in this ranking is thanks to its absurd ability, which for me, within the current scenario where there are many Pokémon with low-energy beating rapidly like
Mew VMAX FST 114
or
Origin Forme Palkia VSTAR ASR 40
, Blastoise's skill is very welcome.
Vitality Spring
ensures that during your turn, before you attack, you can search your deck for
six energies (no type specified) and attach them to your Pokémon in any way you want
, and after the effect, your turn ends. Despite losing a turn doing power-up, there are 6 energies that you will be guaranteeing to your game, saving six manual turns for this, and being able to prepare many Pokémon of the water archetype to be able to enter the game causing a lot of damage and always having a response. In addition to this archetype issue, as I said, water being very predominant in the format and much more present than fire Pokémon, these have almost no chance in this Sword/Shield block, which highlights Radiant Charizard's problems.
5th) Ditto (GO TCG - 53/88)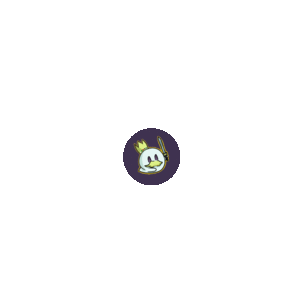 It's a meme card that took great proportions in some championships in Japan with the combination with Pokémon Spiritomb, from the expansion that will come out in August/September, called
Lost Origin
, which has the ability
Cursed Message
, which guarantees an interesting card draw. It activates when your Spiritomb is KO'd, you search your deck for
any card
and put it in your hand, then shuffle the deck, plus its attack,
Soul Chain
: (D)(D), it deals 10 + 60 damage for each Spiritomb in the discard pile.
Knowing that there can only be 4 copies in the deck of the same card with the same name, if it comes to the "baby" Spiritomb, you would only have one in the game as an attacker and three in the discard, thus gaining 10 + 180 damage, being 190 damage for mere two energies! "Okay, Rodrigo, but what does this have to do with Ditto from Pokémon GO?" That's where the mechanics come in to burn neurons and think a little: Ditto's ability is as follows:
Sudden Transformation
, that this Pokémon (Ditto)
can copy any basic Pokémon that is on the discard pile
, however Pokémon that have a Rule Box, that is, Pokémon-EX, Pokémon-GX, Pokémon-V, it cannot copy. Did you add up the 2 + 2 of the strategy? Simple: putting
all
Spiritombs in the discard, you're guaranteeing 60 x 4 = 240 damage at once, plus the base 10 damage to the main attack, so 250 damage, using a Ditto as an attacker!
4th) Radiant Venusaur (GO TCG - 04/88)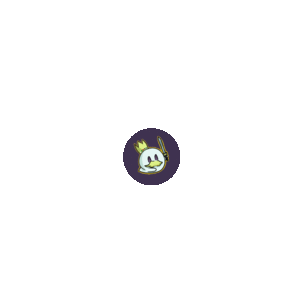 Of all the Kanto Radiant Pokémon that have come out, this is the best of them all, in my opinion. Simply, he is one of the rare exceptions to cards in the Metagame in general that evade the end-of-turn effects when declaring an attack, by the following ability:
Sunny Bloom
, which until the end of your turn, even
after
you have attacked, you can draw cards until you have 4 in your hand. In addition to being something totally broken by passing this turn rule, it also guarantees a possible resource acceleration if your hand was, in the last turn, almost without cards to play. It's definitely something that shouldn't go unnoticed.
3rd) Conkeldurr-V (GO TCG - 40/88)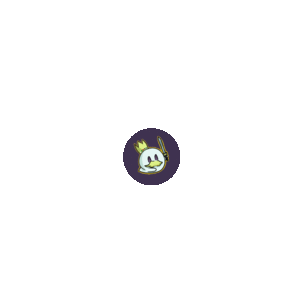 Yes, it's controversial for me to put this card in such a high position, which may seem unfair because of the high cost of its last attack, the
Dynamic Punch
: (FT)(C)(C) which deals 90 damage + flip a coin and if heads, it will deal +90 and the opponent's Active Pokémon will be confused; even though this special condition is good, it is still hostage to the coin, and it takes 3 turns to do this. However, with the cards released from
Astral Radiance
, there were support cards for the fighter type that greatly optimized this archetype, such as the
Gutsy Pickaxe ASR 145
that looks at the top of your deck and if the revealed card is an Energy, you can attach that Energy to one of your Benched Pokémon, but if it isn't, you can take that card into your hand. We also have
Grant ASR 144
which does 30 additional Fighting-type damage against the opponent's Active Pokemon, not to mention the secondary effect that if there's a Grant-named card in the discard, that turn you discard two cards of your own hand (except Grant), and takes a Grant card that already existed in the discard and recycles, returning to your hand in a loop. You can build other combos with cards that guarantee the power of the turn by switching a card from your hand to the top of the deck, like
Oranguru SSH 148
, too. The card is interesting, besides the fact that it simply hits the weakness of one of the most used Pokémon in all decks of the current format, the
Arceus VSTAR BRS 123
and the blurrier "tanker" that appeared in the last regionals,
Blissey V CRE 119
.
2nd) Dragonite-VStar (GO TCG - 50/88)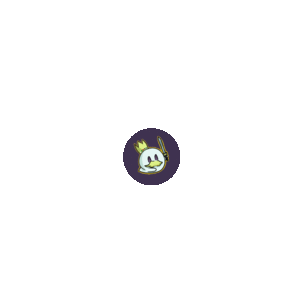 Despite its ostentation of being a Dragon Pokémon that has lost its weakness to Fairy-type (as well as all Sword/Shield Dragons), it doesn't triumph in the first place due to the fact that it's heavy to attack with 250 damage for 4 energies (W)(E)(C)(C), and still with the setback of "cannot use next turn", having to reset the effect using
Air Balloon SSH 156
to have zero retreat or
Switch SSH 183
itself. And in the current format we have, for example,
Mew VMAX FST 114
that hits for two energies using the
Power Tablet FST 236
, it can easily defeat any Pokémon of the format, not letting Dragonite-VStar grow enough. But its VStar attack,
Draconic Star
, for a colorless energy, looks at the top twelve cards of your deck and looks for any water and electric energies and attaches them to your Pokémon however you like; which is an interesting attack due to the dynamic power up, but considering that you have to be lucky to see if those 12 cards from the top have enough energies.
1st) Mewtwo-VStar (GO TCG - 31/88)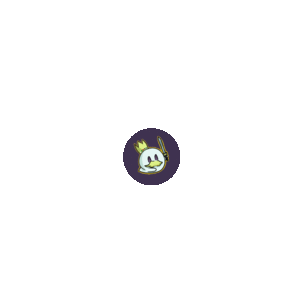 And of course, the signature Pokémon of this expansion couldn't be missed. We also made an analysis/review here with theories and possibilities for creating a deck with it
in this article
, where we analyze Mewtwo's potential in certain situations, with cards that help it and in certain scenarios. Check it out! But let's recap its attacks:
Psy Purge
: (P)(C) 90 x the base of this damage. You discard up to 3 Psychic Energy from one of your Pokémon for the cost of that attack, and if you do, it's 90 x for each Energy discarded this way.
VStar Attack - Star Raid
: (P)(C) This attack does 120 damage for each of your opponent's Pokémon V, and this damage is not affected by weakness or resistance (you cannot use more than one VStar attack/ability per match). It is a very agile card, with many other Pokémon that can power it up like
Cresselia CRE 64
,
Shadow Rider Calyrex VMAX CRE 75
,
Galarian Articuno EVS 63
to be the one that will guarantee the tribute of discarded psychic energies, and of course, the item
Fog Crystal CRE 140
, which seeks psychic energies.
Honorable Mentions
I will consider some Pokémon that deserve some attention, regardless of the Standard or Expanded format, it's worth remembering.
Bibarel (GO TCG - 60/88)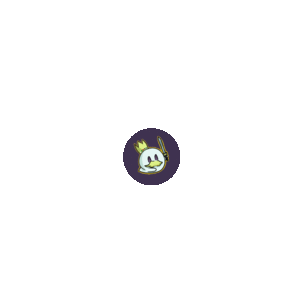 To the tears of many who love creating those discard decks with Durant, especially these two:
Durant NVI 83
from Black/White: Noble Victories and
Durant BST 10
from Sword/Shield: Battle Styles, Bibarel arrived to destroy these players' dreams, thanks to its
Reassuring Dam
ability: if Bibarel is on the bench, no card from your deck is discarded by the effects of your opponent's Trainer cards — that is, counting Supporter, Items; is not discarded by the effects of abilities or any effects of the opponent's Pokémon's attacks.
Ambipom (GO TCG - 57/88)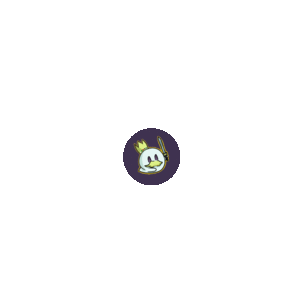 It's that kind of Pokémon to delay some turns because of its
Primate Dexterity
ability, where any attack it takes from your opponent, you need to flip a coin, and by flipping heads, you can prevent that raw damage. So, what you're left with are two ways to destroy this Pokémon: 1) Damage counter, which is not considered as "direct attack"; 2) Special conditions, preferably poison and burn between turns.
Snorlax (GO TCG - 55/88)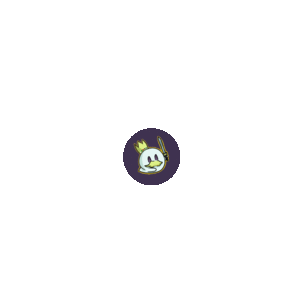 It's that type of Pokémon to delay the person's life and make you even more angry if it is placed as active due to the ability,
Block
, which prevents it from being retreated. That is, if you try to close some damage with an opponent's Pokémon that retreated to the bench and put a Snorlax in front, believing that using a
Boss's Orders BRS 132
will make you win — I'm sorry, but you're wrong.
Charizard (GO TCG - 10/88)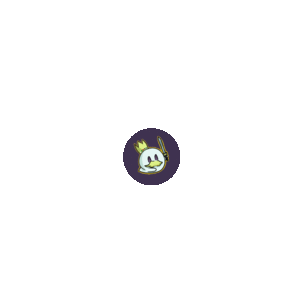 This Charizard card came at a bad time and in a wrong expansion. I confess that, if it had come at the time of Sun/Moon: Team Up or even in Sun/Moon: Unbroken Bonds, it would have had greater prominence and more merits for the fire Pokémon in the format at that time of 2019/2020, still with the illustrious presence of
Reshiram & Charizard-GX UNB 20
in the format. Anyway, its ability is very interesting, but it's a shame that in the current format with numerous water Pokémon, it doesn't have much strength — not to mention the evolution acceleration problems that depend on
Rare Candy PGO 69
, like Venusaur and Blastoise. Its ability,
Burn Blighty
, causes the cost of one basic fire energy to become the equivalent of
two basic fire energies
at the same time, which is kind of an "accelerator" of energies of this archetype, since we don't have a
Welder UNB 189
in the Sword/Shield block. Although it could fit into any FireBox deck (if any), it would be more like
Victini VMAX BST 22
, but 220 damage isn't enough to take down many of the current format's Pokémon in one hit, and hence its mere "honorable mention" way below the positions here, as it only shines in Expanded, in my opinion. And before you forget, this Charizard ability isn't new to doubling energies. This concept
has been around for a long time
, being basically a "reprint" of
Gardevoir NXD 57
from Black/White: Next Destinies, for the psychic archetype; and
Venusaur SLG 3
from Sun/Moon: Shinning Legends, for the plant archetype.
Egg Incubator (GO TCG - 66/88)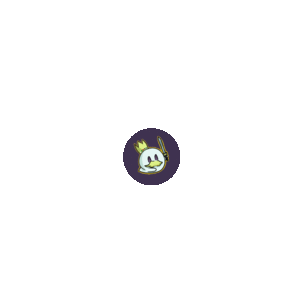 An interesting item trainer card, which can be recycled and can return to the deck if you lose the coin. If it comes up heads, you can look for a basic Pokémon and put it in your hand, but if it comes up tails, instead of discarding it (as is usually done with cards that don't fulfill its use), it goes back to the bottom of the deck, ensuring in a way to preserve your deck against a turn-based "deck out" when drawing cards. It doesn't have the same practicality as a
Quick Ball FST 237
, but it's a pretty interesting card to think about.
Conclusion
I want to emphasize that it is an opinion, not a fact, my list of the ten cards that are the best, being an observation reading in the Pokémon scenario as a whole, in the view of a player who also plays several formats,
mainly
the Expanded. Thank you and follow me for more posts here at Cards Realm!