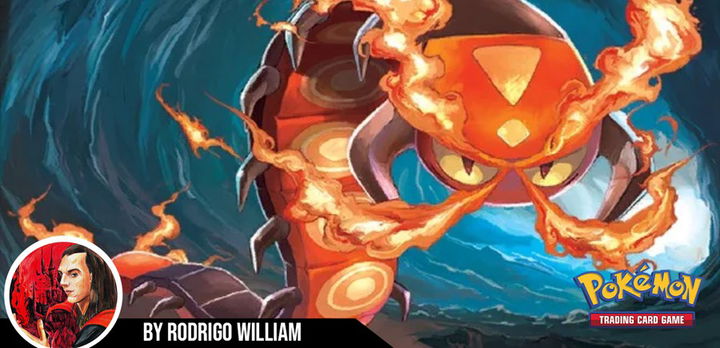 Standard Deck Tech: Centiskorch Deck Out
07/17/22
0 comments
Discover this unique post-Pokemon GO deck with the attacker Centiskorch (from Sword/Shield), and be surprised by its game-winning strategy!

translated by Romeu

revised by Tabata Marques
Edit Article
Hello everybody. I'm Rodrigo, bringing another interesting deck building guide with 80% of the Pokémon GO TCG cards. Here's a proposition that almost nobody uses very regularly in the game: victory by
deck out
— that is, when your opponent has no more cards to play in the deck. Credits to
Andrew Mahone
, who launched this curiosity. Shall we follow this list?
Decklist Centiskorch "Baby" Deck Out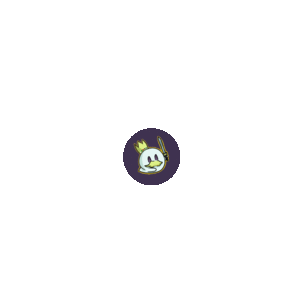 Deck Analysis
There's not much mystery here. To ensure that your
Sizzlipede SSH 37
stays alive and doesn't take a
Boss's Orders BRS 132
from the opponent sabotaging your game and strategy, the ideal is to start by putting 3
Diancie ASR 68
(1), which, thanks to its
Princess's Curtain
ability, prevents any Trainer-type Supporter card effects from affecting any Basic Pokémon on your field.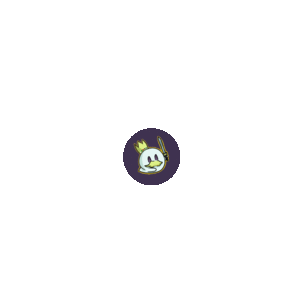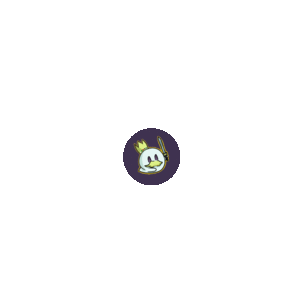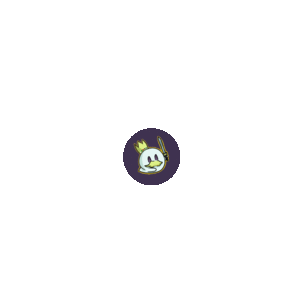 This will be essential as the base deck mechanics build needs a
Squirtle PGO 15
to generate the
Blastoise PGO 17
and use its ability to turn on the energies, a
Charmander PGO 8
to become the
Charizard PGO 10
to make its ability with energy doubling effect and
Sizzlipede SSH 37
to become the
Centiskorch SSH 39
).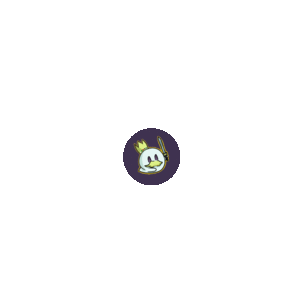 So if the match starts with the Trainer Item
Battle VIP Pass FST 225
right in the first round, on your first turn it will be
excellent
. This card only works under these conditions. Secure at least two
Diancie ASR 68
and equip them with the Trainer Item
Lucky Egg SSH 167
(2), which grants an effect of, if the opponent knocks out your Diancie, and if you have less than seven cards in your hand, you will draw until you have seven in hand, having an absurd
Draw Power
. This is considering the hypothesis that in this draw comes the card
Bruno BST 121
(3) that shuffles your current hand and draws 4 cards, but if in the previous turn, any of your Pokémon was knocked out, instead of drawing 4 cards, you draw 7 cards; in addition to the other alternate version of this effect, which is
Cynthia's Ambition BRS 138
(3), where you shuffle your hand by drawing 4, but if your Pokémon was Knocked Out the previous turn, you draw 8 instead of 4.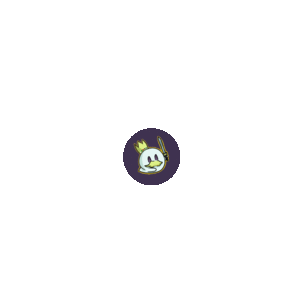 And to speed up power up, we have
Raihan EVS 152
, which can only be played when one of your Pokémon has been previously Knocked Out, and if that happened, you can power up an Energy from your discard pile on a Pokémon you choose and still get any Trainer card from the deck and put it in your hand, accelerating the search for resources. For resource acceleration, we have
Radiant Greninja ASR 46
, which with its
Concealed Cards
ability, you can discard an energy card from your hand to draw two cards. The only downside would be if your opponent plays Trainer Stadium
Path to the Peak CRE 148
, which nullifies abilities of Pokémon that have "Rule Box", and since every Radiant card has this feature, it loses effect.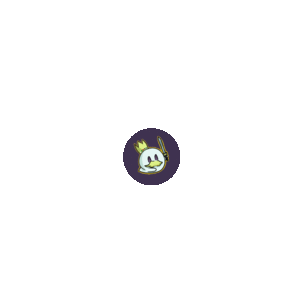 With this kind of Draw Power feature mentioned above, the point is to prioritize the evolution from
Squirtle PGO 15
to
Blastoise PGO 17
using
Rare Candy SSH 180
. This is to use Blastoise's ability,
Vitality Spring
, where you attach up to 6 energies to your Pokémon, and if you do, your turn ends. Blastoise is an excellent energizer as it
doesn't specify the type of energy
and can be any type for this search. Doing this ability twice in a turn grants you 12 energies in the process (excluding the turn energies you can put in your hand for Sizzlipede). To find
Squirtle PGO 15
,
Blastoise PGO 17
and
Rare Candy SSH 180
, the card
Irida ASR 147
is one of the
main cards
of the deck to speed up this process because it looks for a water Pokémon, in addition to a Trainer Item card, which in this case, applies to Rare Candy.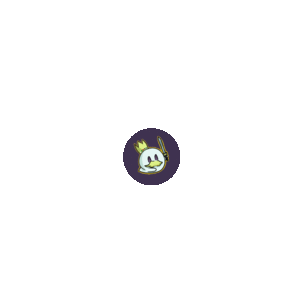 If you want to evolve
Charmander PGO 8
to
Charizard PGO 10
along with
Squirtle PGO 15
and
Blastoise PGO 17
, it's even valid. But to ensure that this
Charmander PGO 8
doesn't take a
Boss's Orders BRS 132
, I recommend that in round 3, play it, having the guarantee that in the next turn your
Sizzlipede SSH 37
will evolve to
Centiskorch SSH 39
at the same time as
Charmander PGO 8
to
Charizard PGO 10
. Then, the Charizard's ability,
Burn Brightly
, grants the effect that its base fire energy is doubled, that is, one base energy is worth two. Assuming in the perfect scenario that the 18 energies are linked to
Centiskorch SSH 39
, these 18 energies become 36 energies, i.e. a power of destruction that consumes
2/3 of the opponent's deck
with the attack
Hundred-Foot Flames
.
About cards with indicative numbering of "reprints"
(1)
About
Diancie ASR 68
, its ability is similar to
Articuno TEU 32
from the Sun/Moon: Team Up block, but with the difference that Articuno only protects Pokémon from water, regardless of whether it's basic or evolution, unlike Diancie, which only protects basics;
(2)
About
Lucky Egg SSH 167
, is a reprint of the card in the Diamond/Pearl: Platinum Arceus expansion;
(3)
About
Bruno BST 121
and
Cynthia's Ambition BRS 138
, they have the same similar effects as
Cynthia's Feelings LA 131
from the Diamond/Pearl: Legends Awaken expansion, being more precisely, Cynthia's Ambition is the version that comes closest to this "reprint".
Resources
For resource situations, with loss of Pokémon or energies, we have these cards: 1)
Energy Recycler BST 124
to recycle 5 energies from the discard and put them back into your deck; 2)
Ordinary Rod SSH 171
to choose one or both options, which are: recover two Pokémon from discard to deck; or recover two energies from discard to deck; or both; 3)
Rescue Carrier EVS 154
just to recover from the discard Pokémon with 90 HP or less to your hand, being able to bring the key Pokémon to the
Sizzlipede SSH 37
like
Squirtle PGO 15
and
Charmander PGO 8
or even
Diancie ASR 68
to stall the enemy and buy more time; 4)
Ultra Ball BRS 150
is for chasing any Pokémon for the cost of discarding two cards from your hand. There goes the criterion and your situation, assuming you have energy to discard and being able to recycle with the
Energy Recycler BST 124
or
Ordinary Rod SSH 171
to perform this combo, for example; 5)
Level Ball BST 129
looks for Pokémon that have 90 HP or less and puts it in your hand, practically looking for all the basic Pokémon in the deck; 6)
Hisuian Heavy Ball ASR 146
is a
very specific
card, as it searches your prize pile for the basic face-down Pokémon, where the biggest concern in the deck is precisely the
Charmander PGO 8
, for having only one copy.
Format Archetypes
Advantages
As a deck that doesn't offer the risk of giving two prize cards in the current format like Pokémon-V or Pokémon-VStar cards or three prizes like Pokémon-VMax or Pokémon-VUnion, it has the comfort of losing only one prize card per knockout received.
In addition, you are more likely to be able to fight back to make the deck out combo, that is, helping more in the current format that many use and abuse discard cards to speed up draws, such as
Professor's Research BRS 147
.
Disadvantages
As it depends on many stage 2 Pokémon to evolve, such as Charmander to Charizard, and Squirtle to Blastoise, it is a little slow, which can delay the combo a bit. If the opponent knows that you need to be in a loop of knocking out Diancie to "clear the way" and you have little hand to make the Luck Egg effect, they may very well stall the game, delaying your draws, since Diancie doesn't have a strong attack, or if it doesn't come with speed at least three Diancie to guarantee preservation of its Pokémon against
Boss's Orders BRS 132
. And if the opponent notices this in time, and still has resources that guarantee energy recycling, the deck can lose advantage. Another possibility is cards that use damage counters (which can bypass Diancie's defenses, being able to attack the reserve bench), such as
Mimikyu VMAX BRS 69
with the implement of the card
Acerola's Premonition BRS 129
or the dreaded Mewtwo -VUnion (
Mewtwo V-UNION PR-SW SWSH159
,
Mewtwo V-UNION PR-SW SWSH160
,
Mewtwo V-UNION PR-SW SWSH161
and
Mewtwo V-UNION PR-SW SWSH162
). And we can't forget about the card that
counters
of any type of archetype
deck out,
that was released recently and mentioned in the special mentions of
Pokémon GO TCG's most playable cards
:
Bibarel PGO 60
.
Conclusions
It's a deck that's worth the investment to play with your friends and make your opponents have a hard time figuring out how to deal with this alternate wincondition. That said, it is one of the most "cheap" decks and accessible to the public who cannot afford to invest in expensive decks in the current Metagame. Thanks for reading, and until next time!